Working...

Job Board

English Teacher - HHS
Cross Country Coach - LMS
Student Council Sponsor - LMS
Creative Writing Club Sponsor - HHS
Biology Teacher - HHS
Basketball Coaches - LMS
6th Gr Boys / 7th Gr Girls
Physical Education Teacher - LMS
Social Worker / Counselor - HIS
Ag / FCS / Industrial Teacher - HHS
Spelling Team Coach - LMS
Technology Engineering (Industrial) Teacher - HHS
Family and Consumer Sciences Teacher - HHS
We are always looking to add to our
pool for the following positions:
Substitute Teachers
Paraprofessionals
Bus Drivers
Custodian Subs

Please note: positions are posted until filled.
Thank you for your interest in our district.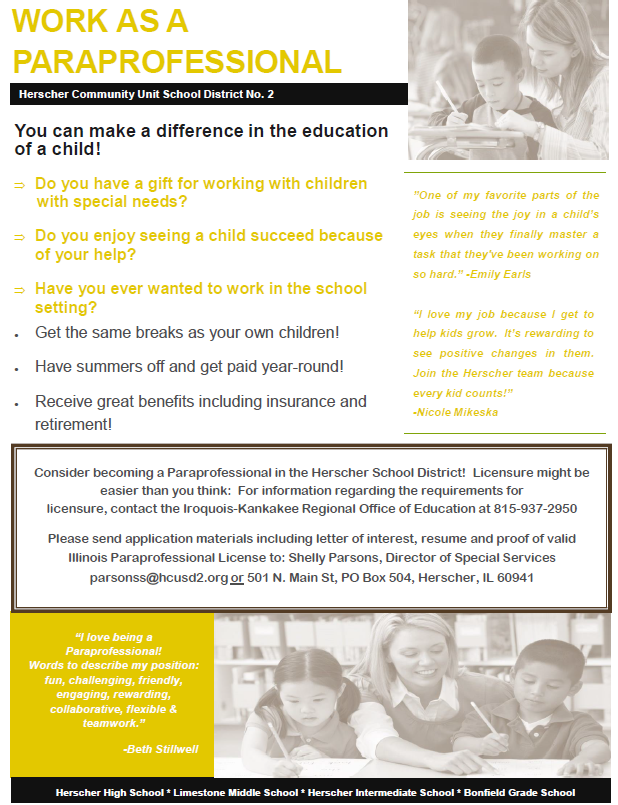 Substitute Teachers
Click for our Certified (Teacher) Sub Packet (2019)
* New 2018-2019 is a STS Licensure *
Please note this licensure is for subbing for teachers only.
Holder cannot substitute for a paraprofessional under this licensure.
Non-Certified Substitute
Click for our Non-Certified Sub Packet (2019)
Non-Certified Staff include: building secretaries, custodial and maintenance personnel;
paraprofessionals (teacher's aides), bus drivers and food service personnel.
When submitting paperwork, attach:
♦ Copies of TWO forms of government-issued ID for the I-9 form
♦ VOIDED check for the direct deposit form
It's a great day to be a Tiger!!
- R. Oloffson