Working...

Job Opportunities
Welcome to our Job Opportunities page!

Below are positions for which we are currently accepting application materials.
Please click on the link for information relating to the specific position posted.
Thank you for your interest in our district!
OPEN JOB POSTING
Technology Engineering (Industrial) Teacher - HHS
Family and Consumer Sciences Teacher - HHS
Please note: positions are posted until filled.
Click HERE to be directed to an online application website.
We thank you for your patience as we implement this new process.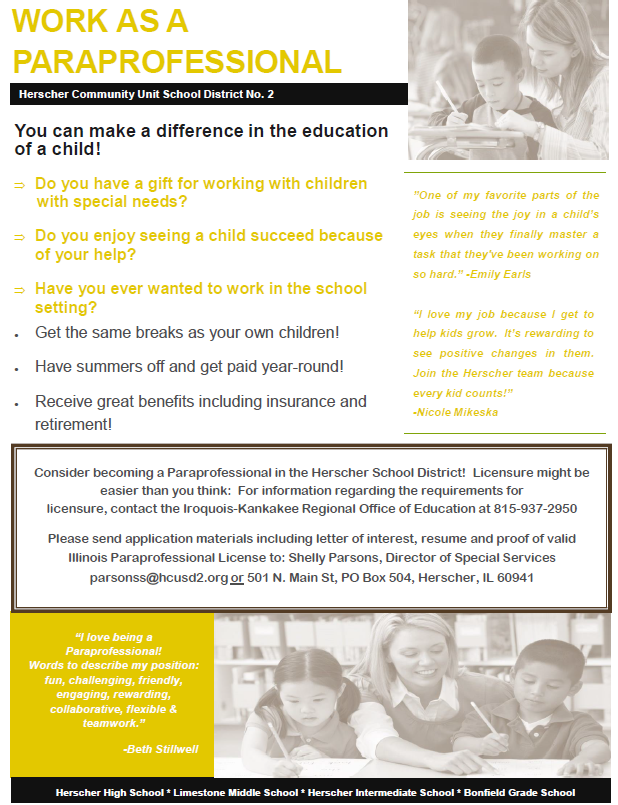 Coaching Opportunities

There are no coaching openings at this time.
Please check back later.
Please note: positions are posted until filled.
In addition to any positions listed above, we are always looking for individuals wanting to substitute - both in and out of the classroom!
Substitute Teachers
Click for our Certified (Teacher) Sub Packet (2018)
* New 2018-2019 is a STS Licensure *
Please note this licensure is for subbing for teachers only.
Holder cannot substitute for a paraprofessional under this licensure.
Non-Certified Substitute
Click for our Non-Certified Sub Packet (2018)
Non-Certified Staff include: building secretaries, custodial and maintenance personnel;
paraprofessionals (teacher's aides), bus drivers and food service personnel.
When submitting sub paperwork, don't forget to attach:
-Copies of TWO forms of government-issued ID for the I-9 form
-VOIDED check for the direct deposit form
It's a great day to be a Tiger!!
- R. Oloffson