Working...

Lunch Payments
9/21/2022 Please be aware that our lunch payment vendor is experiencing issues and your student's balance may not be updating correctly if a payment was made in the last 72 hours. We apologize for the inconvenience and thank you for your patience.
Lunch Payments
To make a payment on your student's lunch account, click here: Lunch Payments
You must have a PowerSchool Parent Portal account to add funds to your students' account.
*First time users must create an account.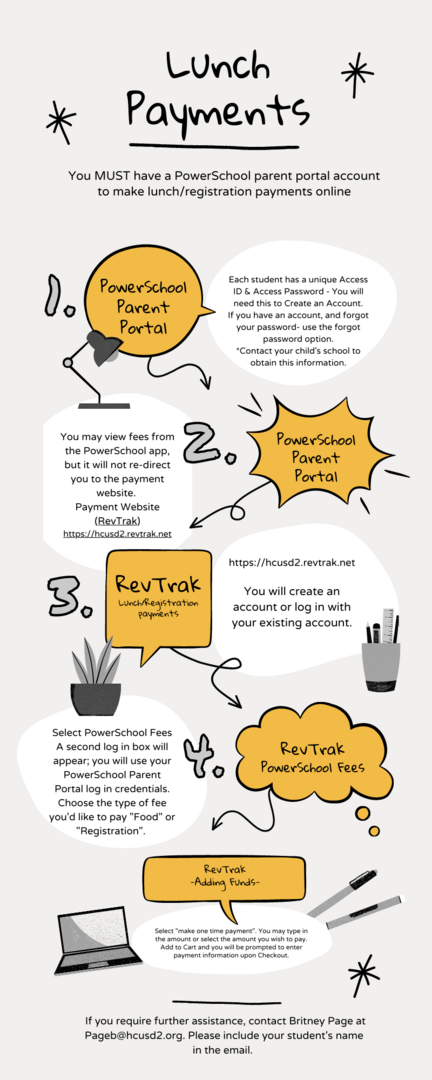 ** If you need assistance with your PowerSchool Parent Portal please email Britney Page at Pageb@hcusd2.org